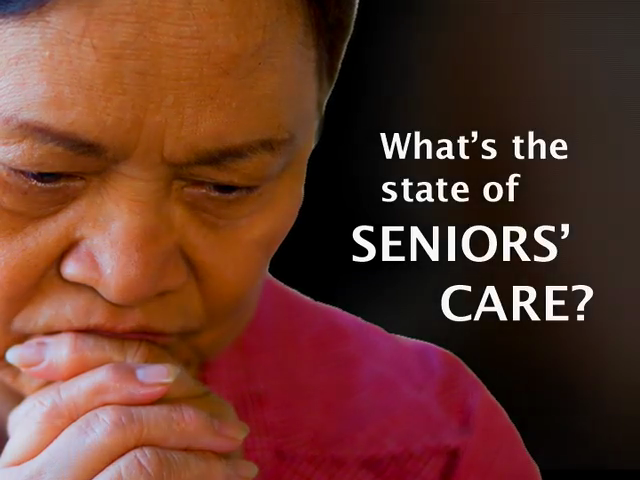 There's a growing recognition that the crisis facing seniors' care in B.C. is deepening.
Seniors' advocates, community organizations, health care workers and others on the frontline of the seniors' care crisis have been raising the alarm for years over the impact of bed cuts, privatization, staffing shortages, and a lack of services in the community.
In 2008 and 2009, independent watchdogs like the Ombudsperson and the Auditor General have been weighing in with their concerns about the state of seniors' care. And they've been joined by B.C.'s doctors and by the operators of long-term care facilities.
In fact, in January 2008, B.C. Ombudsperson Kim Carter said that her office had been "overwhelmed" by complaints – 150 since last summer when she launched an investigation into seniors' care. The result is The Best of Care: Getting It Right for Seniors in British Columbia (Part 1), released in December 2009.
Here's some more information from the organizations referred to in HEU's recent TV ad.
B.C.'s Auditor General
"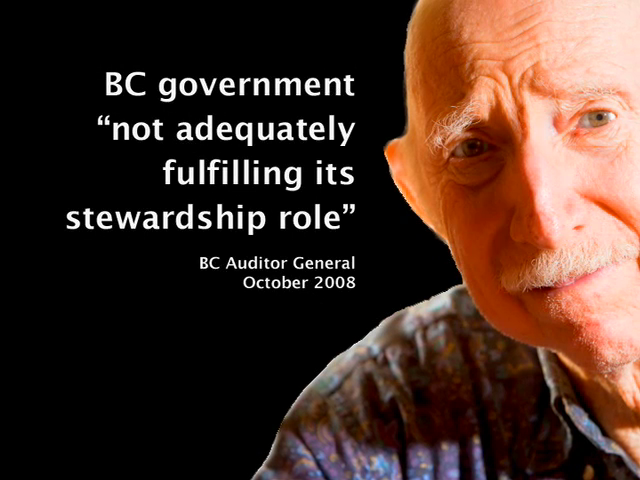 The Ministry of Health Services is not adequately fulfilling its stewardship role in helping to ensure that the home and community care system has the capacity to meet the needs of the population."
B.C. Auditor General,
October 2008, page 6
B.C. Care Providers Association
"By refusing to pay the real costs of delivering increasingly complex care services to our seniors in need, government and health authorities are forcing long-term care providers to lower their quality of care by reducing services and staffing to unacceptable levels."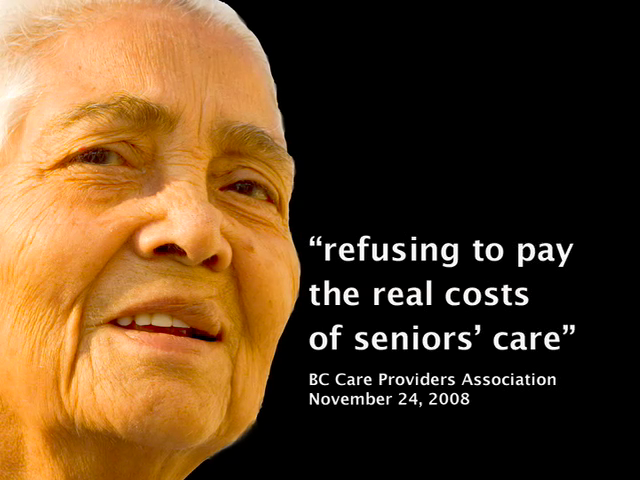 November 24, 2008
B.C. Medical Association
"The current system is fragmented and uncoordinated which translates to costly and inefficient care."
"When compared to the rest of the country, B.C. comes in last in terms of residential care funding and provides the fewest number of residential care beds per capita."
B.C. Medical Association

, press release,
May 1, 2008
More from the B.C. Medical Association
"The provincial government's reduction in residential care beds without an increase in community-based care is of great concern. In 2001, the government promised to build 5,000 new, not-for-profit, long-term residential care beds by 2006.
Shortly thereafter, the 5,000 residential care bed target was changed to 1,500 residential care beds and 3,500 independent living beds (primarily assisted living, but also some supportive housing). Two years after this deadline, the government announced that it was "on-track to meet its commitment."
However, a closer look at the data reveals that the province opened only 3,677 "new beds or units" without specifying either how many of these were new residential care facility beds or whether this figure represented a net increase in the total provincial bed capacity. Under the unlikely assumptions that all 3,677 beds were in residential care facilities and that this is a net increase in the available total, the government still falls short of its goal by over 1,300 beds.
This is consistent with earlier research suggesting that from 2001 to 2004, there had actually been a net decline of 1,464 residential care beds, with the rate of residential care beds falling to 13 per cent below the national average.
The government has been critiqued for changing definitions and numbers to conceal the fact that although new beds are being created, many beds are also being closed."