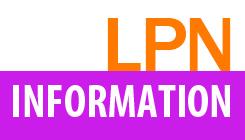 In late November, BCNU filed multiple raid applications attempting to represent HEU LPN's in affiliate sites covered by the Facilities agreement.
These are mostly long-term care facilities but the application also includes St. Joseph's Hospital in Comox and sites within the Provincial Health Services Authority.
The Ministry of Labour has appointed an industrial relations officer to investigate each individual application and report back to the Labour Board. The applications are generally for very small groups of LPN's carved out of the rest of the HEU team at each individual worksite.
Once the IRO reports to the Labour Relations Board on BCNU's applications, legal issues will be discussed and votes may be ordered at sites where BCNU has signed 51 per cent of LPNs.
BCNU also made raid applications for health care workers represented by the Health Sciences Association, the B.C. Government and Service Employees' Union and the International Union of Operating Engineers at a number of sites across the province.
Because of its continuing raids on other unions, BCNU can no longer take part in the activities of the B.C. Federation of Labour, the Canadian Labour Congress and the Canadian Federation of Nurses Unions.