Be sure to celebrate Clerical Team Appreciation Day on Wednesday, April 23, 2014. Send photos of your events to clericalworkers@heu.org for the next issue of PaperWork.
Clerical subcommittee mandate is to:
Initiate campaigns around clerical issues;
Build a bridge between clerical workers and the rest of the membership and promote a greater understanding of clerical workers within the membership and the public at-large;
Promote Clerical Team Appreciation Day;
Support the objectives and priorities of the HEU Strategic Directions document;
Support and promote priorities identified at the 2013 Occupational Conference; and
Reach out to the diversity of our members by linking with HEU's Equity Caucuses.
Contact: clericalworkers@heu.org

PaperWork
PaperWork is the newsletter produced by HEU's clerical subcommittee.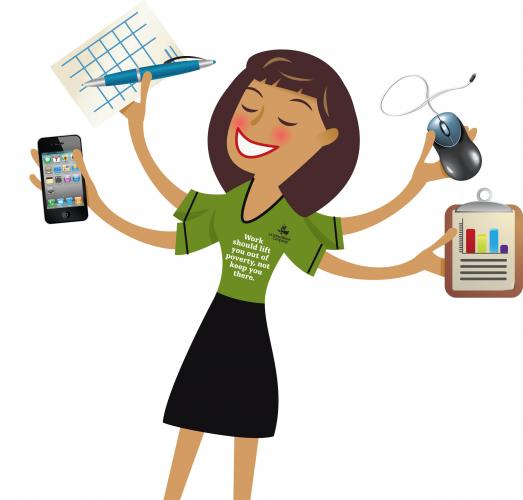 Clerical resources:
HEU 2014 Clerical Team Appreciation Day - APRIL 23 (11X17 poster)
HEU clerical workload poster (11X17, updated 2014)
HEU 2012 Clerical Team Appreciation Day (poster)

HEU 2011 Clerical Team Appreciation Day (poster)
International Stand UP to Bullying Day 2011 (poster)

HEU 2010 Clerical Team Appreciation Day (poster, 11X17)
HEU Clerical Team: Keeping your public health care journey on track (poster, 11X17)

*generic poster

HEU 2009 Clerical Appreciation Day (poster, 11X17)
HEU health and safety manual (large file)

HEU clerical workload poster (11X17)
HEU 2008 Clerical Workers Awareness Day (poster, 11X17)