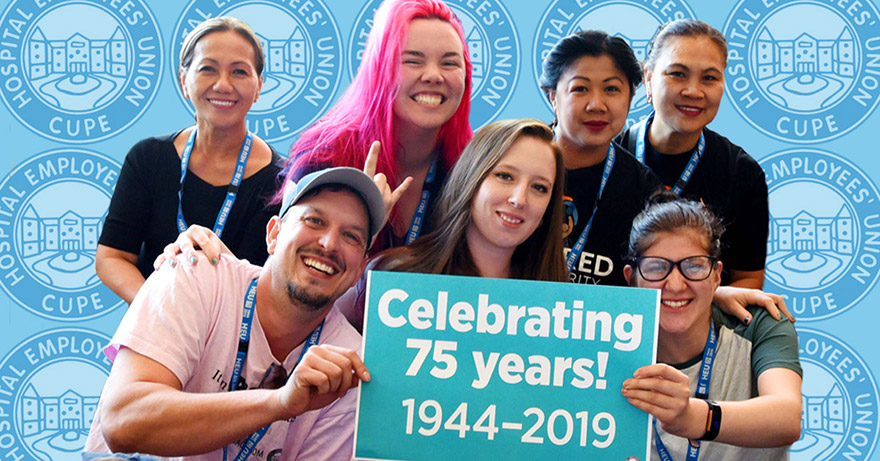 Founded in 1944, today HEU is more than 50,000 members strong. We are a union of workers who care, who truly are the heartbeat of health care.
And we're proud to celebrate 75 years of our union on HEU Day, October 13.
HEU takes the CAKE! Learn more about the union's cake contest for locals.
To celebrate HEU's strong united health care team, we'll be rolling out special 75th Anniversary items for locals to order. Check back regularly to keep up to date.