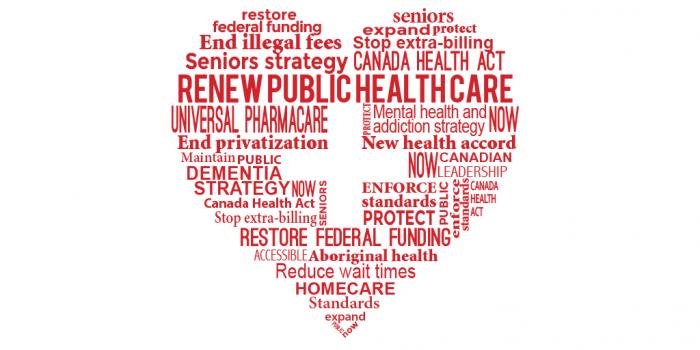 This year, the federal government is drafting a new national agreement, or health accord, on public health care in Canada.
The health accord is an agreement between the federal government, provinces and territories that in the past provided stable funding and national standards for health care services.
The previous accord expired on March 31, 2014 when the federal Conservative government refused to sign a new one.
As a result, $36 billion in cuts over ten years were made to federal health transfers to the provinces, starving the system and making it impossible to provide the services Canadians need.
Under the leadership of the new government, Canadians now have an opportunity to renew health care.
Please send a message to the federal health minister Dr. Jane Philpott and the opposition party health critics that it's time to renew health care in Canada, starting with a new health accord.