Newly elected Aramark bargaining team prepares for contract talks
Bargaining bulletin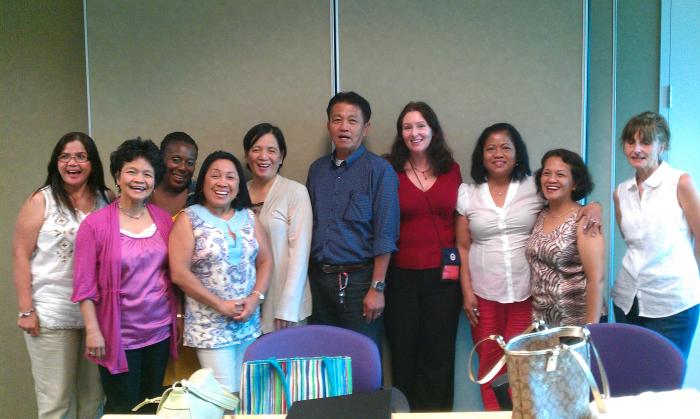 HEU's Aramark bargaining team is getting ready to negotiate the latest contract with the American multinational food services corporation.
The 13-person committee was elected by delegates at the June bargaining conference for HEU members who are employed by the five major private companies – Aramark, Sodexo, Compass, Marquise and Acciona.
Representing nearly 4,000 contracted workers, the 75-plus HEU members at the 2012 bargaining conference came together for the first time to build unity around key bargaining priorities.
In the lead up to contract talks with Aramark, member surveys and key issues identified by delegates at the conference will guide the HEU committee's preparations.
Fair compensation, workplace respect and dignity, and safe workloads are expected to be among the top priorities for the Aramark bargaining team.
In addition to the committee's planning work, HEU is still seeking nominations for Contract Action Team (CAT) members. CAT members will assist the bargaining team with updating and involving co-workers during negotiations. All CAT members will receive special training.
Bargaining is expected to get underway as early as this fall.
For more information about bargaining or joining a CAT, please contact the bargaining team or HEU servicing representative at your worksite.