Progress made in Sodexo negotiations
Bargaining bulletin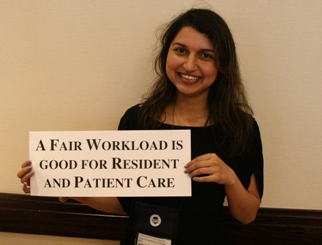 The HEU bargaining committee reached a tentative agreement with Sodexo on a commitment to fair treatment in the workplace and stronger protections against work site harassment.
Sodexo's bargaining team also agreed with the union's proposals on a fairer probationary period and evaluation process.
And most importantly, the union bargaining committee secured new contract language guaranteeing that workers' voices will be heard before changes are made to job descriptions. These victories support the union's campaign to increase respect and dignity in the work site.
In addition to reaching agreement on the above items, the committee made progress in other areas.
Positive discussions were held with Sodexo management about important issues including a stronger right to union representation, training, schedule changes, and the call-in procedure for casual employees.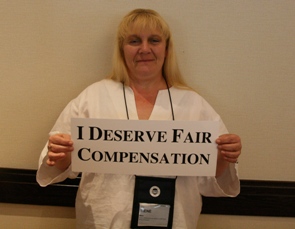 Finally, the bargaining committee also spent time working on "economic" proposals. Our proposals for fair compensation, which will include sick leave, vacation time, health benefits, and fair wages, are expected to be presented at the next bargaining session.
BARGAINING TO RESUME IN FEBRUARY
The HEU bargaining committee has scheduled additional dates with Sodexo management on February 28 and March 1.
Bargaining will again be held at HEU's Provincial Office in Burnaby.
While progress was made at the last session, there is still much work to be done. In addition to economic proposals, many issues relating to job security, safe workloads, and the right to have a voice in changes at work remain unresolved.
The HEU bargaining team is committed to building on the success of the last session and to winning a fair collective agreement for all Sodexo members.