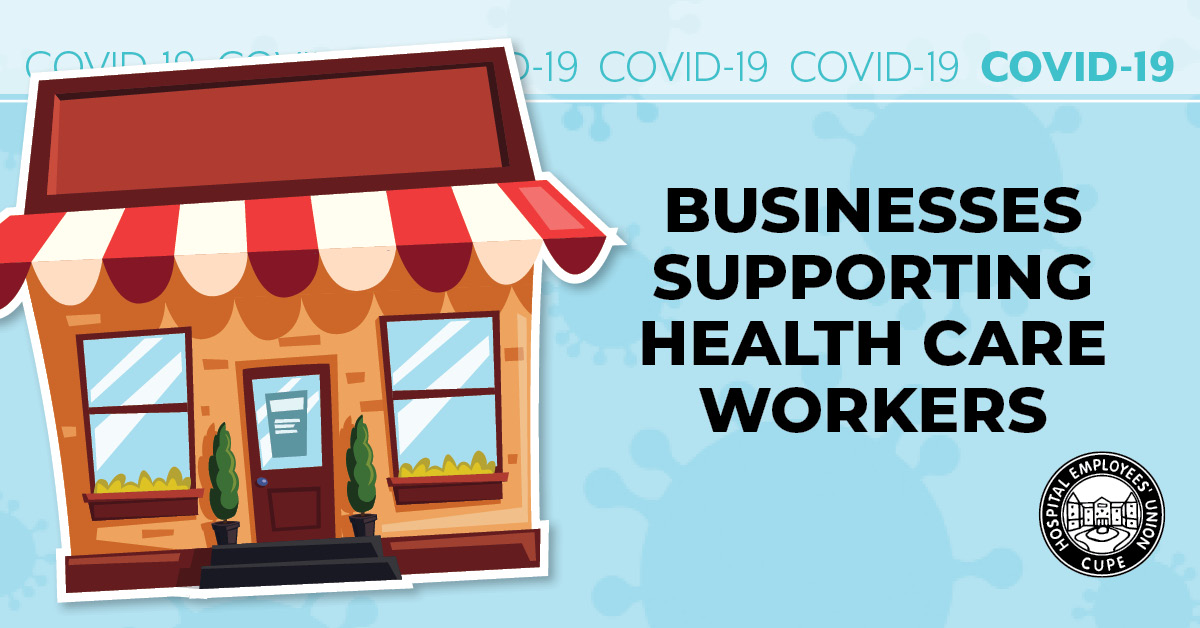 We're in this together.
And many businesses are offering their support of health care workers to show it!
We've made every attempt to confirm these offers, but please contact the business directly to find out more. We appreciate the generosity of these community-minded businesses, but if you choose to use their products or services, you do so at your own risk.
If you know of an offer, please email a web link to members@heu.org. If you're a business that's been improperly listed or has ended your offer, please let us know.
All of B.C.
Kootenays
Lower Mainland
Okanagan
Northern B.C.
Vancouver Island