Image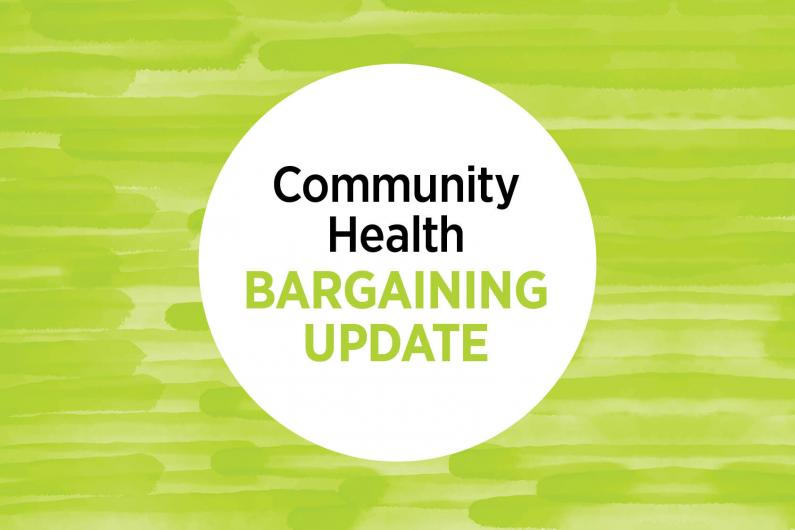 The Health Employers Association of BC (HEABC) has asked the eight-union Community Bargaining Association (CBA) – covering 21,000 health care workers, including about 2,300 HEU members – to resume contract negotiations in January with an amended offer.
The constituent unions of the CBA bargaining committee have agreed to hear the employer's new offer. 
 
The parties are scheduled to meet on January 10, 2023, with several consecutive days booked should they be needed. Although there is no guarantee that an amended offer will lead to a tentative agreement, it is the bargaining committee's goal to reach a deal to take to the membership.
It's been a tough year of negotiations, and the committee has been deeply disappointed by the employer's position so far – particularly the monetary offer which, outside of core wage increases, does not allow the CBA to keep up with other bargaining associations.
 
In November, the CBA bargaining committee walked away from talks with the employer. 
 
CBA members have been united in their support and commitment to fairness for health care workers in the community health sector. 
Once a tentative agreement has been reached, it will be put to the membership for a ratification vote.
The community health collective agreement expired on March 31, 2022.
The B.C. General Employees' Union (BCGEU) is the lead union at the CBA table.
To stay informed, members need to keep their contact information updated through the HEU website. Bargaining bulletins are also posted on the HEU website.