Image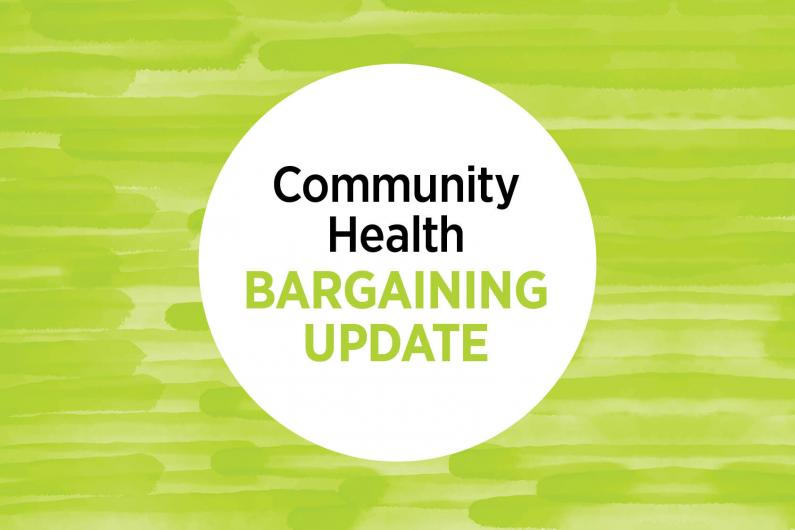 Members of the eight-union Community Bargaining Association (CBA) have ratified a new collective agreement with B.C.'s health employers by a vote of more than 94 per cent.
The three-year agreement is retroactive to April 1, 2022 and covers more than 21,000 workers in health authority-operated and contracted community health services, including home support, addiction and mental health services and other community-based health programs.
About 2,300 HEU members are covered by the CBA.
Highlights of this agreement include:
the largest general wage increase since the CBA was created
significant gains toward achieving wage parity with the Facilities Bargaining Association
a funding commitment to ensure the long-term viability of the Joint Community Benefits Trust, protecting extended health and long-term disability benefits.
In addition, the agreement includes a wide range of improvements and new provisions for expanded mobility rights, premium increases, and diversity and inclusion initiatives.
HEU secretary-business manager Meena Brisard says, "CBA members have been united in their support and commitment to fairness for health care workers in the community health sector.
"It was a long, tough round of bargaining, but this agreement makes real progress around many of our key objectives. I'm proud of the bargaining committee members, and of what HEU has accomplished working with other public sector unions," she said.
HEU leadership will now begin working with the seven other constituent unions of the CBA to implement the new provisions. The committees and working groups that have been established will also begin working on full mobility in health authorities, OHS initiatives and any further changes or updates to the Joint Community Benefit Trust funding structure.