Image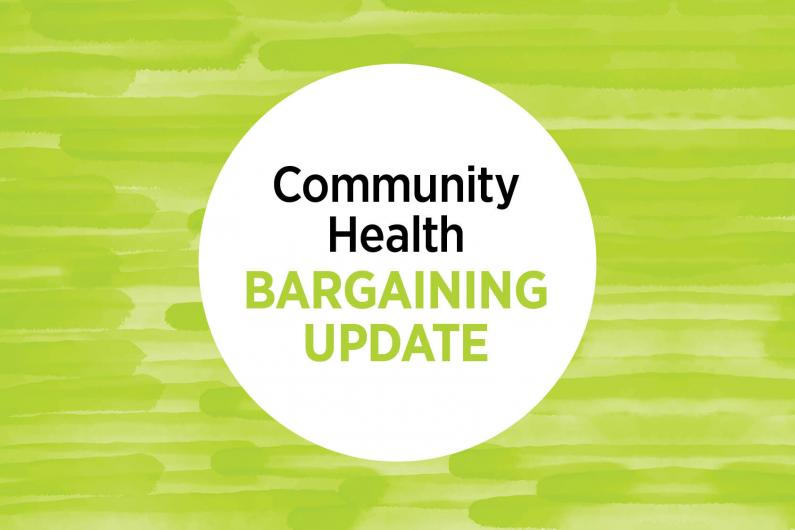 After three more weeks of negotiations with the Health Employers Association of BC (HEABC), the eight-union Community Bargaining Association (CBA) – covering 21,000 health care workers, including about 2,300 HEU members – has put talks on hold until late October, early November. The community health contract expired on March 31, 2022.
HEABC has continued to resist most of the CBA's non-monetary language proposals that would strengthen job security and include more input from members about their working conditions – key components to address recruitment and retention. 
The committee says it's been a struggle to make real progress at the table, and they're frustrated by the employer's lack of initiative in addressing the recruitment and retention crisis. 
The parties are also far apart on monetary proposals.
Over several rounds of bargaining, the CBA has pushed for greater wage parity between workers in the community health and facilities subsectors – with little movement on the employer's part. 
That's why the unions are prioritizing meaningful progress in closing the gap with other health care agreements in terms of overall wages, premiums and vacation entitlements.
Although there are some proposals that would close the gap at step four with facilities, a good portion of that money is at the expense of additional monies offered at virtually every other provincial bargaining table. 
In other words, the employer will bridge some of the gap, but they expect members to pay for it by moving money from other parts of the collective agreement. The CBA has a no-concessions mandate from its membership.
There's also concern that due to structural underfinancing of the Joint Community Benefit Trust, benefits for workers in community health could be reduced on January 1, 2023. The bargaining committee is pushing back, but at this time, there's no offer of additional monies to avoid this. 
Although the CBA has made some progress on meaningful non-monetary items, it isn't enough. And they will continue to demand progress toward closing the gap when bargaining resumes. 
The B.C. General Employees' Union (BCGEU) is the lead union at the CBA table.
To stay informed, members need to keep their contact information updated through the HEU website. Bargaining bulletins are also posted on the HEU website.