Image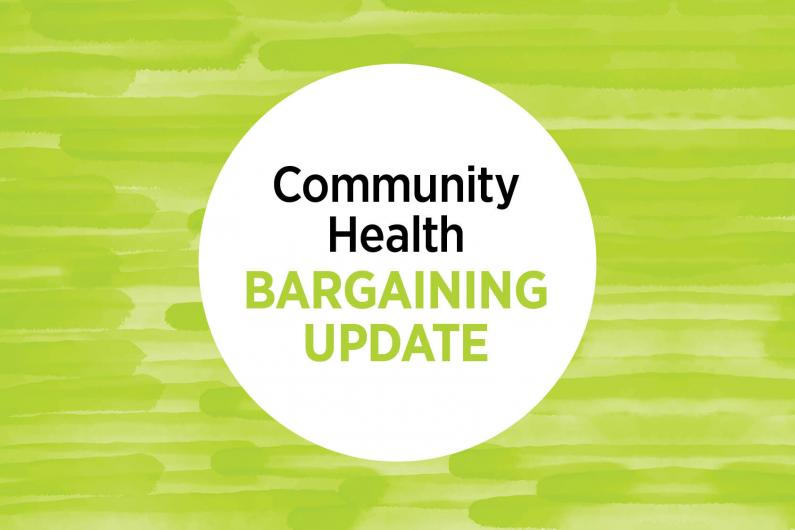 The Community Bargaining Association (CBA) recently met with the Health Employers Association of BC (HEABC) to continue negotiations on a renewed collective agreement for 21,000 workers in the community health sector.
The parties have just reached a milestone agreement on mobility, and talks on scheduling overtime by seniority are progressing.
Bargaining will pause for the rest of the summer, with dates confirmed in September.
In the meantime, the CBA bargaining committee has an information video, explaining the bargaining process and what to expect moving forward. It's available on YouTube.
Contract talks have currently broken down between the BC General Employees' Union (BCGEU) and the Public Service Agency (PSA) following a high strike vote.
At this time, members in the community health subsector are not taking a strike vote. But should that happen, members will be given plenty of notice.
The CBA collective agreement, which expired on March 31, covers more than 21,000 workers in the community health subsector from eight unions across the province, including about 2,300 HEU members. The BCGEU is the lead union at the CBA table. 
To stay connected and receive bargaining updates, members are encouraged to update their contact information here.
Bargaining bulletins are posted here.