Image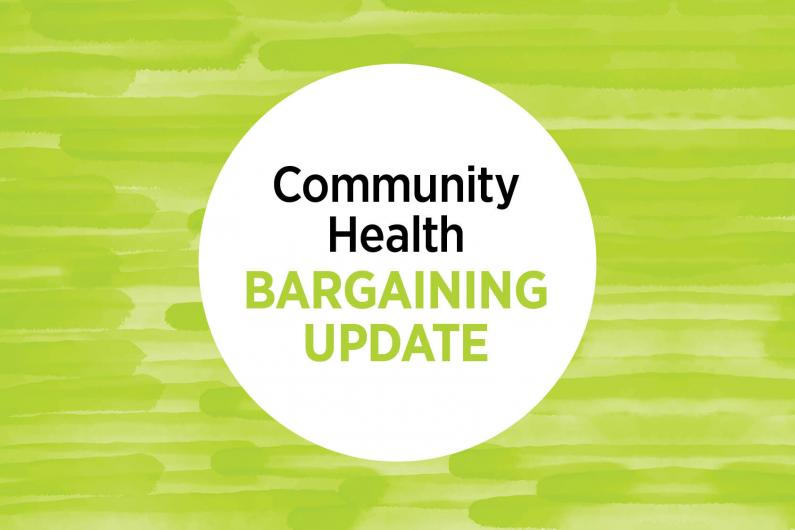 Contract talks resumed October 19-21 between the Health Employers Association of BC (HEABC) and the eight-union Community Bargaining Association (CBA) – covering 21,000 health care workers, including about 2,300 HEU members. The community health collective agreement expired on March 31, 2022.
The bargaining team has made progress on several non-monetary items and is getting closer to resolving outstanding matters, such as hours of work (articles 14 and 15).
However, HEABC has held firmly on their initial monetary offer. 
Although this offer includes monies to match the top rate of CBA classifications to the comparable Facilities Bargaining Association (FBA) rate, it does nothing to address the significant gap in shift premium rates, vacation entitlement, or the three years of full-time hours required to reach the top increment step of the wage grid.
A major concern for the bargaining committee is that there's no additional money at the table to fund the Joint Community Benefits Trust at the same contribution rates as the FBA. 
Not only are the benefits unmatched, but it also puts CBA workers in a position where their benefits may be reduced. Although the unions' bargaining team is pushing back, the lack of additional monies from the provincial government may make this hard to avoid in the future.
The parties will make one more attempt to resolve these matters in the coming weeks. If unsuccessful, the bargaining committee will engage members on next steps, up to and including a potential strike vote.
The bargaining team remains committed to closing the gap – health care workers in the community subsector deserve no less – but the multi-union committee is increasingly concerned they can't accomplish that without a clear mandate from the membership.
The B.C. General Employees' Union (BCGEU) is the lead union at the CBA table.
To stay informed, members need to keep their contact information updated. Bargaining bulletins are also posted on the HEU website.