Image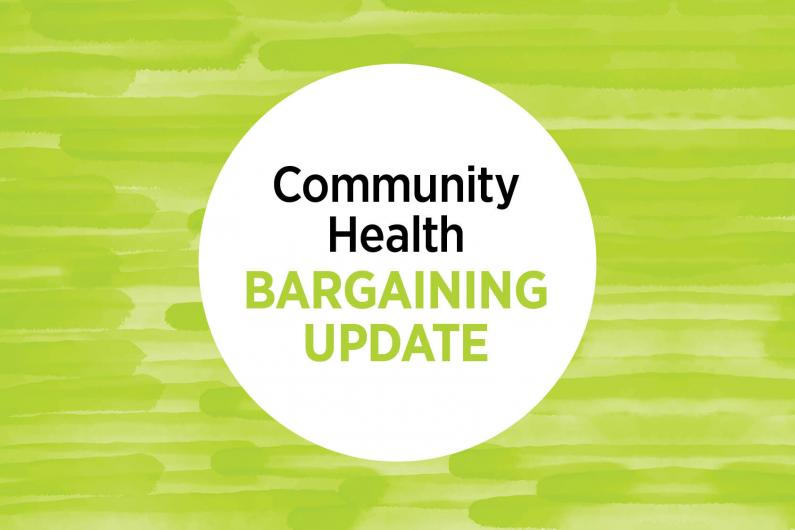 The Community Bargaining Association (CBA) met with the Health Employers Association of BC (HEABC) over the last couple of days, in addition to two weeks in May, and are very close to reaching agreement on issues around mobility, overtime, and other non-monetary items.
The following working groups have been created:
Arbitrator/Mediator lists
MOA 6-9, and 26—Memoranda of Agreement relating to Superior Provisions and New Certifications
Membership Cards/Member Information
Occupational Health and Safety
Pandemic/Natural Disaster
ISAR – a working group discussing the In Plain Sight report, reconciliation and decolonizing the collective agreement
These working groups consist of representatives from both the union and employer side, and are tasked with writing recommendations that will help streamline bargaining. They will meet throughout the next couple of months, when the parties are not at the bargaining table.
Bargaining dates are set for June 21-23 to address the remaining non-monetary issues.
Through the summer, the multi-union bargaining team will be reaching out to update member information and make preparations to take a strike vote, if the parties cannot reach an agreement.
At this time, members in the community health subsector are not taking a strike vote. But should that happen, members will be given plenty of notice.
The CBA collective agreement, which expired on March 31, covers more than 21,000 workers in the community health subsector from eight unions across the province, including about 2,300 HEU members. The B.C. General Employees' Union (BCGEU) is the lead union at the CBA table. 
To stay connected and receive bargaining updates, members are encouraged to update their contact information on HEU's website.