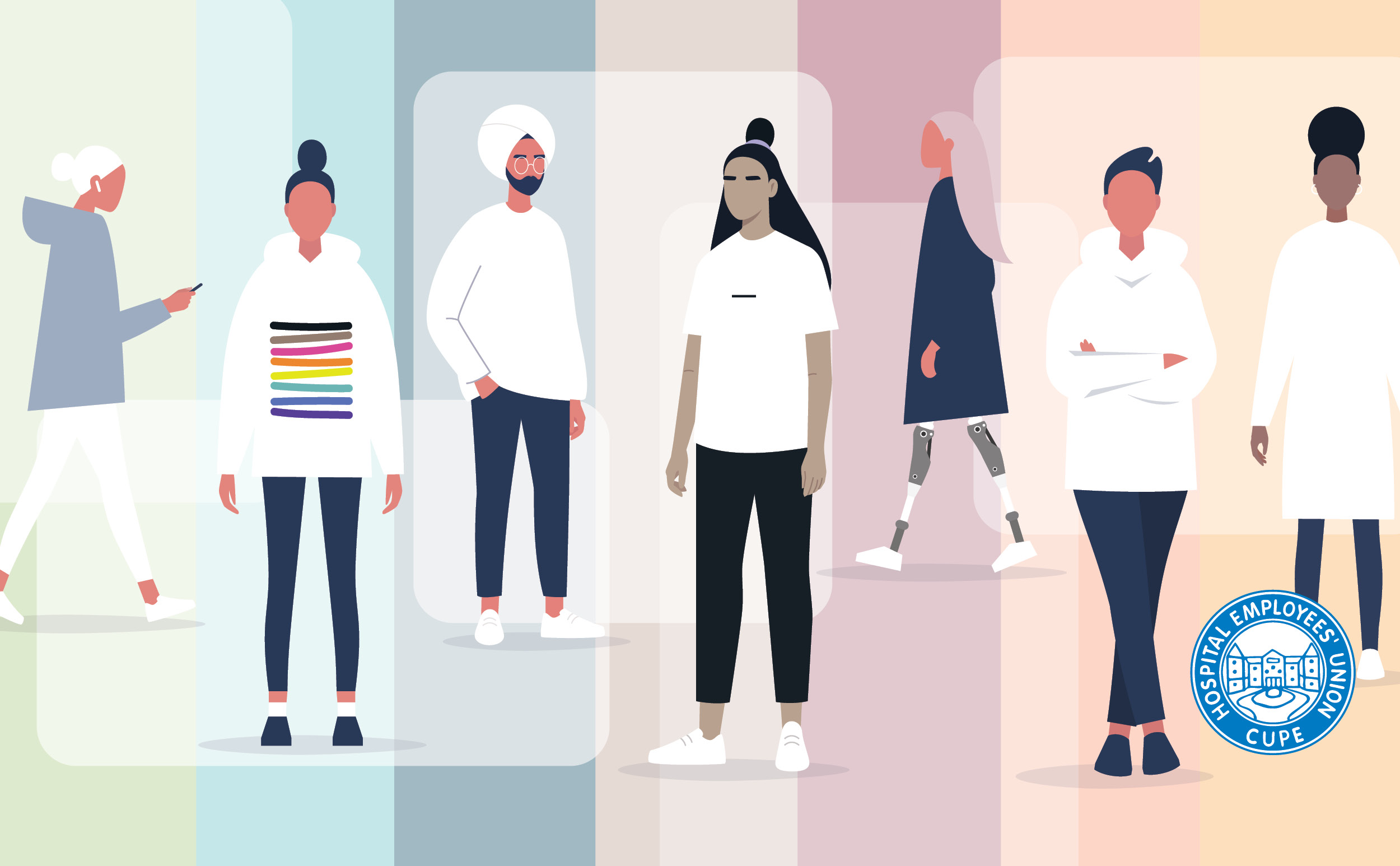 As an extension of the DEI Consultations, the DEI Working Group is hosting a series of special DEI meetings with members who identify as women, Indigenous, racialized, LGBTQ2S+, people with disabilities and young workers.
As a social justice union working towards equity, it is very important that we create spaces to include voices that are usually left out and marginalized. These dedicated DEI meetings will inform and support our DEI work in moving forward towards a equitable future.
Registration is only open to members (across BC) who identify with one or more the groups described above.
Please complete and submit the form below to reserve your spot at one or more of the following DEI meetings taking place online in May 2021.