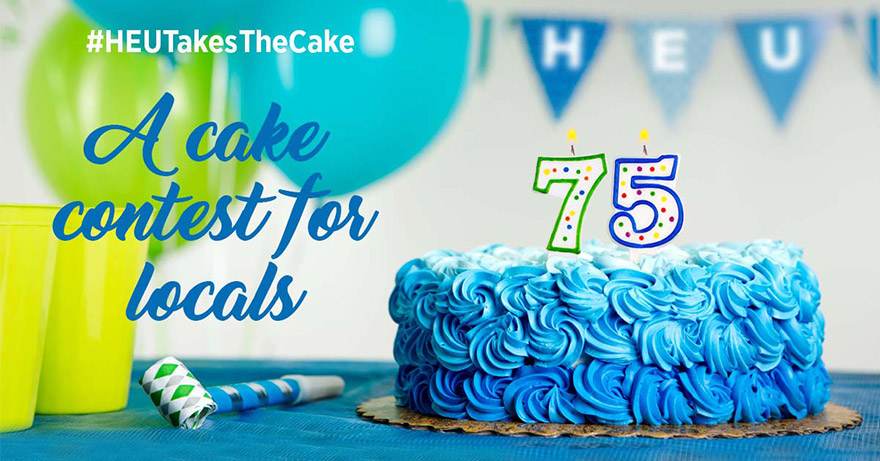 In keeping with HEU's longstanding tradition of celebrating union events with cake, we're honouring our 75th anniversary with – you got it – cake! (You batter believe it!)
HEU is inviting all locals to enter the union's cake contest by personally-decorating an HEU-themed 75th anniversary cake and sending in photos.
Prizes:
Grand prize: $1000 HEU Boutique gift certificate
Five regional prizes: $500 HEU Boutique gift certificates
And every local gets a certificate of participation!
Guest judges will determine the winning locals.
How to enter - Contest deadline has passed
Send an email to members@heu.org with:
Up to three photos including one of your local with the cake and one close up of the cake. (These photos will be shared on social media.)
A short description of your cake's design, your theme for the 75th, and the tasty flavour of your delectable treat.
The cake must be decorated by at least one HEU member, if not more. (No professionally decorated cakes allowed.)
A local can submit more than one cake, but only one prize will be awarded per local.
Questions? Email members@heu.org
Help spread the word!
Download the poster for your local bulletin board.
Use HEU logos as JPG files to create decals or transfers.
Download the HEU logo. Download the HEU 75th Anniversary logo.