It's one-on-one care, and I love it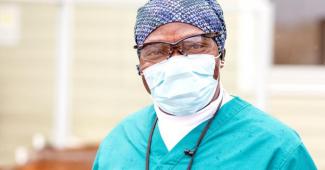 Members Stories
"I tell people, it's not all about money. I worked for many years in hospital laboratories, but something was lacking. In the lab, you don't see how people feel; you don't see their feelings. When you run lab samples, you don't even know the patient or what they are going through.
But now, as a Care Aide, I see people. I see dementia patients, and I know how it's presented. I see residents' behaviour. I talk to them and I feed them.
It's one-on-one care, and I love it. I see the people, and they see me. I know how they feel. You have to be able to put yourself in the shoes of these people to be able to do this job.
One thing everyone should know about Health Care Assistants is that our main job is to assist residents in the activities of daily living. I give people the opportunity to retain control over his or her own choices. We help residents make informed decisions, and support a partnership between individual families and providers.
So, some of my duties are bedding and washing, grooming, helping them dress, toileting them, assisting them during their meals and helping them move around. But I also give people physical and emotional comfort.
If I summarize what I do, I would say that I promote and maintain the health, safety, independence, comfort and well-being of the resident attached to me, and their families.
I also provide care in a manner that supports the unique needs and backgrounds of residents and their families. I see myself as a member of the health care team.
It gives me a lot of hope that the government is working hard to make sure we are not left behind. Whatever system they are using to fight this virus is really working because the numbers are reducing every day."
- Zika, Health Care Assistant (Care Aide), part of the health care team