No matter what happens, if you want any semblance of what was, this is what needs to happen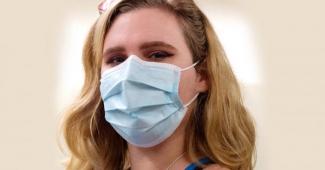 Members Stories
"I'll be completely honest, I woke up one morning and my mother who is one of the shop stewards at my work said, 'you're on the [vaccination] list, we're going.' And I was like, 'alright, let's do this.'
The vaccine is going to make our workplace safer for sure. It's gonna definitely bring down the fear a little bit of COVID. Just to give people a little more reassurance that normalcy is potentially coming back.
I feel completely fine after the vaccine. I have no after-effects, no nothing. It was just like any other flu shot that I got. My arm is a little tender from the needle, but that's normal.
No matter what happens, if you want any semblance of what was, this is what needs to happen. Get it over with. It's not going to hurt anybody.
I'm a dietary aide, so I work in the kitchen. Our facility had an outbreak. I know for a lot of care aides, it was very hard having to change things up. I know that management was trying their best to adjust to new protocols and such, but with the lack of communication between everybody, it was challenging.
But we eventually got it, and everything was sorted out and we had everything under control. As for the kitchen, though, everything got a lot easier because we went to disposables. So, we had a lot less dishes to wash.
I just want everyone to keep following the protocols. That's honestly what we need to do. Follow what we're told by public health, wear your mask, wash your hands, all of that."
- Kyara, Food Service Worker, part of the health care team