Canada's new normal: precarious work
Low wage jobs. Temporary employment. Contract labour. Migrant workers.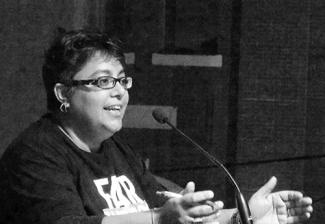 News Blog
Too many workers in Canada don't have permanent, full-time employment that provides a decent living.
Instead, they experience lower wages, fewer training opportunities, higher job strain and no real employment security. And for the vast majority, they are not members of a union.
Some labour experts call these individuals non-standard workers. Others call them the precariat.
The tragic news is, this type of employment is becoming the new Canadian standard.
According to an Organization for Economic Co-Operation and Development (OECD) report released in the spring of 2015, the quality of employment in Canada is at a 25-year low. In fact, it is 10 per cent below 1990 levels.
For example, the OECD report singled out the employment trend in Southern Ontario – Canada's economic heartland – where barely half of working adults have full-time permanent jobs, and almost all employment growth is in non-standard jobs.
A recent United Nations study determined 30 million more people are now unemployed across the globe since the 2008 economic crash, topping out at 200 million. Even more chilling, the report found that barely a quarter of all workers across the planet have permanent and stable employment.
In response to the deteriorating economic situation for Canadian workers, a number of organizations have been founded to fight for the rights of exploited workers.
In a forum hosted in November by HEU and the B.C. Federation of Labour Employment Standards Coalition, a panel of representatives from three such agencies talked about their work.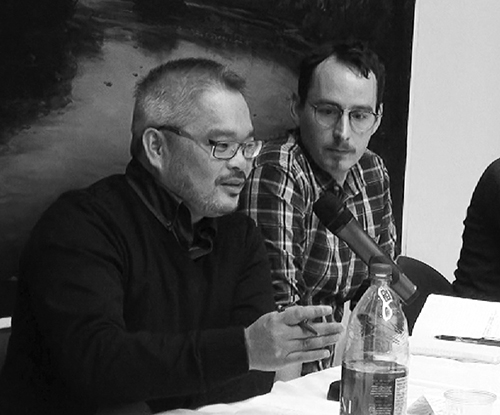 Leading off the panel discussion, Stephen Portman from Together Against Poverty Society (TAPS) described how advocating for a person who was about to be evicted a couple of years ago exposed the relationship between precarious work and poverty. With TAPS' help, she got her wages and kept her home. 
Today, the Victoria-based organization runs an employment standards legal advocacy program to support non-unionized workers in B.C.'s capital region. To date, it has assisted over 240 people.
More established centres have gone beyond case-by-case advocacy to securing gains at a broader level, both in terms of compensation and legislation.
Toronto Workers Action Centre's Deena Ladd described how lobbying the provincial government resulted in changes to temporary worker laws in Ontario and $10 million more for enforcement.
In Montreal, the workers centre there won $3.5 million in severance pay for 540 laid-off workers.
"We have organized a temporary agency workers association, trained grassroots leaders, and campaigned for labour rights in particular workplaces," said Immigrant Workers Centre executive director Joey Calugay.
However, in addition to improving the lives of unorganized workers, these centres serve another very important purpose. They connect precarious workers to Canada's labour movement.
For one Quebec union, when it wanted to unionize a largely racialized staff of low-wage warehouse workers, it approached Montreal's Immigrant Workers Centre.
Employed by a temp agency who in turn was hired to run the warehouse for the true employer – a prominent billion-dollar Quebec corporation – these workers were in a constant state of precarious employment, which made organizing difficult.
Enter the Immigrant Workers Centre.
With the union's support, the centre was provided with expertise, resources and staff in the organizing process. And from the beginning, the union was clear its goal was to unionize those workers, if the opportunity arose.
"We agreed to this because it is the workers' right to unionize, if they choose to – and unions, of course, give workers better defences and collective bargaining," said Calugay. "At the same time, there are limits to unionizing, given the precarious conditions of these workers.
"We believe as precarious labour becomes more prominent in Canada, we must look beyond unionization. We need to adapt and adopt new forms of labour organizing to meet new challenges to move the whole labour movement forward. After all, if we can improve the condition of employment for precarious workers, we can raise the bar for all."