Guardian: Ottawa to launch national inquiry
Edition
Guardian, spring 2016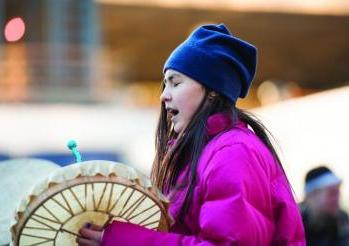 After years of public pressure and political debate, the federal government announced in early December that it would launch a National Inquiry into Missing and Murdered Indigenous Women and Girls.
Led by the Minister of Indigenous and Northern Affairs, the Minister of Justice, and the Minister of Status of Women, a pre-inquiry began immediately with interviews of survivors, victims' families, provincial and territorial representatives, Indigenous leaders, frontline community agencies and national Aboriginal organizations.
Over the next few months, the ministers and their team toured from coast-to-coast conducting regional meetings, analyzing data from online surveys, and collecting telephone and written submissions – all with the objective of gathering information to an effective national inquiry that includes input from all stakeholders.
In February, the Assembly of First Nations held its own pre-inquiry forum in Edmonton giving a voice to nationwide survivors and family members. Their goal was to compile written recommendations to the federal government in advance of the national inquiry's formal launch this summer.
Several proposals from the pre-inquiry process have already emerged.
They include: improvements to the Canadian justice system and police "codes of conduct"; creating a safe and respectful environment for survivors and victims' families to freely speak and be recognized; ensuring ongoing police involvement during the inquiry and also in Aboriginal communities to provide safety, and opening cold case files while re-examining suicides as possible homicides.
Other recommendations are to strategize on ways to end racism, sexism, human trafficking and violence against women; provide compassionate support and resources for families and survivors; promote reconciliation and healing; mandate Indigenous history in Canada's education curricula (including the devastating impact of residential schools), and improve the overall lives of Canada's Indigenous peoples.
Specific measures would include improving access to health and social services, emergency shelters for women and children, transportation, affordable housing, and safe drinking water.
During her cross-Canada meetings, Indigenous and Northern Affairs Minister Carolyn Bennett said some of the urgent socio-economic issues – such as poverty, unemployment, substance abuse and mental health – can be addressed now, rather than after the lengthy inquiry concludes.
In 2014, the RCMP announced that between 1980 and 2012, there were 1,017 Aboriginal women and girls murdered and another 164 reported missing. Since many cases remain unreported, authorities admit that number is likely much higher.
The two-year, $40 million national inquiry will be overseen by a commissioner that has not yet been appointed.