The outcome of this election is pivotal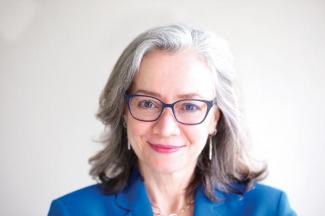 Edition
Guardian column, Spring 2017
By Jennifer Whiteside
On May 9, HEU members have a critical choice to make.
For almost 16 years, we've borne the brunt of this government's devastating fixation on privatization and constant restructuring. No area of care has been left unharmed – whether it be in acute care hospitals, long-term care homes, or community health and social services.
Under the BC Liberals, health services have been privatized faster and deeper than any other province in Canada. If they're not privatized, they're being endlessly restructured and consolidated. And they're definitely underfunded.
What does this mean for HEU members?
It means more instability, more stress, and heavier workloads.
It means our health care team is fragmented between health authorities – and between public and for-profit employers. That also means union advocacy is disrupted when stewards can't represent a member who works at the same site, but for a different employer.
It means persistently high injury rates for health care workers, and deep frustration at not being able to provide care in a safe and timely way.
There's no question that health care will continue to change and evolve. But this can happen in one of two ways.
Government can continue to mismanage from a position of indifference and disrespect, with its characteristic lack of regard for workers, their rights, and the impact on patient care.
Or, change can happen based on respect for workers, where they are valued for the skills, experience and knowledge they bring to our health care system.
I think about HEU's history and can remember the significant restructuring that took place in the 90s. At that time, HEU fought for a place at the table to ensure health care reform was driven by a clear set of principles that included an open dialogue with workers, and basic respect for the role unions play. That was possible under the NDP government of the day.
By contrast, this government has resisted working with unions to the detriment of not just workers, but also to the public who depends on quality, accessible health care.
It doesn't have to be this way. HEU members have a choice.
We can continue down the same path we've been on for 16 years, or we can elect a new government who's committed to a different way of doing things, and then be prepared to hold their feet to the fire.
The outcome of this election is pivotal. For anyone working in health care or community social services, we know what's at stake in terms of our own working conditions and our collective ability to provide the timely, responsive care British Columbians rely on.
May 9. The choice is clear.