B.C. budget means more cuts to health care
Despite funding increases, provincial government support for health care has fallen from second to eighth place among Canadian provinces since 2001

News release
Health authorities will be hard-pressed to deliver services to the public at current levels despite increases to health funding, says B.C.'s largest health care union.

Today's health ministry budget increases regional health-sector funding by 4.3 per cent – an amount that barely covers the $360 million in service cuts health authorities were forced to make over the last year.

While health authority budget allocations have not yet been announced, regional health-sector funding represents the majority of government funding for the services delivered by health authorities.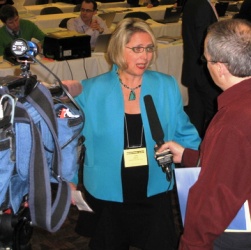 Hospital Employees' Union secretary-business manager Judy Darcy says that plans for real innovation in health care will be sacrificed once again as health authorities struggle to cover inflationary and population pressures.

"Over the past year, health authorities have been forced to cut everything from surgeries to seniors' care to mental health and addiction services," says Darcy. "This budget guarantees more of the same pain."

Darcy also says that the government's plan to introduce legislation that measures health spending against the HST and other revenue streams is a complete set-up for future health care cuts – one that won't fool British Columbians.

According to the Canadian Institute for Health Information, the B.C. government has fallen from second to eighth place among Canadian provinces in terms of its per capita support for health care.

The Hospital Employees' Union represents more than 43,000 hospital and long-term care workers across B.C. Its membership works in nursing, health records, diagnostic services, pharmacy, maintenance, housekeeping, clerical, and many other areas of heath care.