BC Libs a little late to the game in throne speech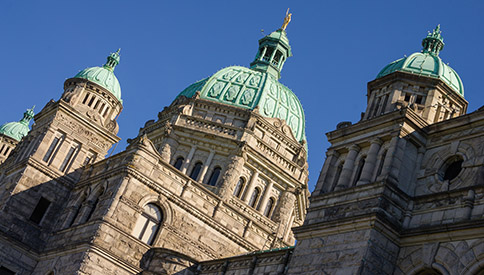 In today's throne speech – perhaps the last in their 16-year reign – the BC Liberal government tried to convince British Columbians that they would fix a health care system undermined by failed policies and underfunding.
Claiming that they "heard more needs to be done," the Christy Clark government said they would try harder to keep up with population growth and replace aging health facilities across the province.
HEU secretary-business manager Jennifer Whiteside says that under the BC Liberals, per capita health funding has fallen from second to eighth place among Canadian provinces.
"The crisis facing health care has been 16 years in the making," says Whiteside. "Today's throne speech will fail to convince those who rely on our health care system that they've changed their ways."
On everything from electoral reform and campaign financing to childcare and seniors' care, today's throne speech borrowed heavily from the BC NDP platform.
"Nearly 60 per cent of British Columbians supported the BC NDP and BC Greens because of their progressive approach to the environment, social programs and the economy," says Whiteside. "We're looking forward to a new government that will put these ideas to work."