Be Care Aware Day – September 24 – aims at making workplaces safer
HEU has partnered with SafeCare BC to review and improve occupational health and safety in residential care facilities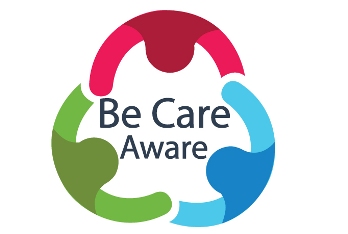 It's astonishing that health care workers in British Columbia have higher injury rates than police officers, fire fighters and lumberjacks. 
That's why HEU has joined SafeCare BC in its awareness campaign – Be Care Aware! – to draw attention to these growing injury rates, examine the risks, and make recommendations on best practises to keep health care workers safe on the job. 
According to WorkSafeBC stats, residential care staff – particularly care aides – have an annual injury claim rate four times the provincial average – at about 2,900 claims – with an estimated 120,000 days of missed work each year. 
Musculoskeletal (MSI) and violence are the two leading causes of health care injuries. And they are often preventable. 
"It's completely unacceptable that care aides have the highest injury rates in the entire health care industry across this province," says HEU secretary-business manager Jennifer Whiteside. "And it needs to stop now." 
As HEU members know, chronic short-staffing and increased pressure to get the job done with less time and fewer staffing resources, often lead to burnout and substantially heightens the risk of workplace injuries. 
"When we look at our aging population, it's critical that we have skilled and experienced workers available to deliver quality health care," adds Whiteside, "so there needs to be a real commitment to keep our workers safe." 
Whiteside says that enforcing health and safety rights, having active local OH&S committees, and access to education are key ways to foster a strong OH&S culture at work. 
She adds that working as a team to ensure regular workplace inspections take place and having updated patient/resident risk assessments are also valuable tools.  
For its part, HEU offers various health and safety courses, from basic information to advanced workshops, including OH&S steward training, and the union regularly issues OH&S steward bulletins on topics relevant to health care workers. 
On Thursday, September 24 – Be Care Aware Day – event organizers plan to start a province-wide conversation on workplace safety, and we encourage HEU locals to participate by ordering a "Be Care Aware" kit and talking to supervisors and each other about health and safety at your work site. 
There are educational videos and resources available online, and SafeCare BC is recommending that workplaces organize a "Be Care Aware" challenge. 
Photos posted to social media sites should use the hashtag #BeCareAware. And you can receive a "Be Care Aware" kit by emailing.
You can also email HEU's occupational health and safety representatives.