Health Care Assistant Day October 18
Celebrating HEU's 15,000 care aides and community health workers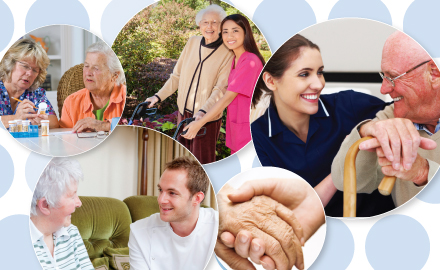 October 18 has been proclaimed as the first-ever Health Care Assistant Day in British Columbia.
Listen to our radio ad
Read our newspaper ad
The Hospital Employees' Union represents more than 15,000 care aides and community health workers.
They are making a huge difference to the quality of life of the elderly, and for the increasing number of younger residents and clients, who need assistance in their daily care. You'll find these members  in our long-term care facilities, hospitals and in community settings.  
These are physically demanding jobs with heavy workloads and the highest injury rates in the province.
But they are also very rewarding careers – and our members take a lot of pride in delivering quality care to the elderly and others who require assistance with their care needs.
On October 18, HEU is celebrating the contributions of our care aides and community health workers in worksites around the province.
The union has also placed a series of radio and newspaper ads marking Health Care Assistant Day.
See also our workplace posters and read the Proclamation for Health Care Assistant Day