HEU awarded top honours at national labour media conference

HEU took home four awards from this year's Canadian Association of Labour Media (CALM) awards gala, held in Windsor on May 15.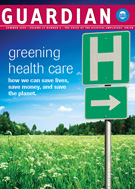 The union's flagship publication, the Guardian, was recognized as Best Overall Publication, and it received the Ed Finn Award for Best Original Feature. Both awards stem from the Guardian's 2009 summer issue on Greening Health Care.

HEU's website was also recognized for Best Website Content and the union's Stand Up for Seniors' Care commercial received CALM's award for Best Radio Ad.
In addition to the four award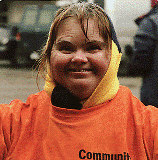 s, HEU also received Honorable Mention for Best Photograph – a picture of a young woman with a developmental disability participating in the 2009 Walk for Community Social Services.

The annual CALM Awards recognize excellence in union publications and communications. Entries are judged by independent experts in a variety of categories and classes.