HEU commends members for supporting patients and residents during Interior wildfire crisis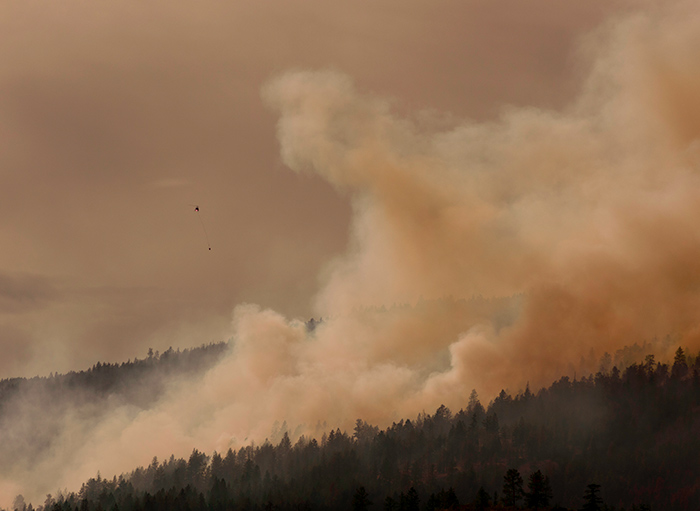 The Hospital Employees' Union is closely monitoring the Interior wildfires that led the provincial government to issue a state of emergency over the weekend, and is expressing its appreciation to health care workers and emergency responders, who are working tirelessly to support thousands of residents in the affected communities.
The union thanks all HEU members for their efforts to assist patients and residents in the face of this natural disaster, knowing many are also suffering personal loss.
As of this morning, there were a reported 220 active forest fires, resulting in mass evacuations, road closures, power outages, air and water quality advisories, and evacuation alerts.
The hardest hit areas include Ashcroft, Cache Creek, Princeton, Alexis Creek, 100 Mile House, 105 Mile House, 108 Mile House, 150 Mile House, Williams Lake, and several Indigenous communities.
More than 10,000 evacuated residents are seeking shelter primarily in Kamloops and Prince George.
The crisis has forced some hospitals, long-term care homes, and health clinics to reduce services or close entirely, including 100 Mile District General Hospital and Ashcroft Hospital and Community Health Centre.
The Interior Health Authority is urging people to call 9-1-1 for emergency situations.
Both the federal and provincial governments have offered assistance. And an estimated 300 firefighters will be deployed from other provinces today and tomorrow to join the 1,000 firefighters currently battling the raging fires.
For updates, please check:
Related HEU articles: