HEU Day October 13 is a celebration of health care workers' diversity, unity and solidarity
For 72 years, Hospital Employees' Union members have been dedicated to delivering quality public health care to British Columbians every single day.
Newsletter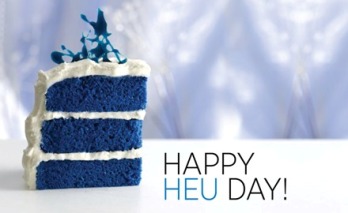 With 46,000 members working in all areas of the health care system – acute care hospitals, residential care facilities, community group homes, outpatient clinics and medical labs, community social services, and First Nations health agencies, the Hospital Employees' Union is the province's oldest and biggest health care union.
Providing both direct and non-direct care services, HEU members work in more than 270 job classifications representing patient care, clerical, support, trades and maintenance, and patient care technical occupations.
HEU Day was first recognized in 2014 – on the 70th anniversary of HEU's charter from the Trades and Labour Congress. Many HEU locals mark the occasion with small celebrations in the workplace – sharing cake on a break or other activities.
On this – the third annual HEU Day – members of the Provincial Executive Occupational Subcommittee will be involved in outreach activities at a number of targeted locals. They're participating in a pilot project using a new illustration they've developed that demonstrates how HEU members bring value to health care delivery and participate in every part of the health care team.
That illustration will also be showcased at the HEU convention next month, and then distributed to all locals at a later date.
If there are activities celebrating HEU Day at your work site, be sure to send photos of your local celebrations for HEU's social media platforms to heu@heu.org – or share your posts by tagging us with #heuday2016.
Happy HEU Day!