HEU December 6 poster wins top national award
Union collects three awards at labour communicators' conference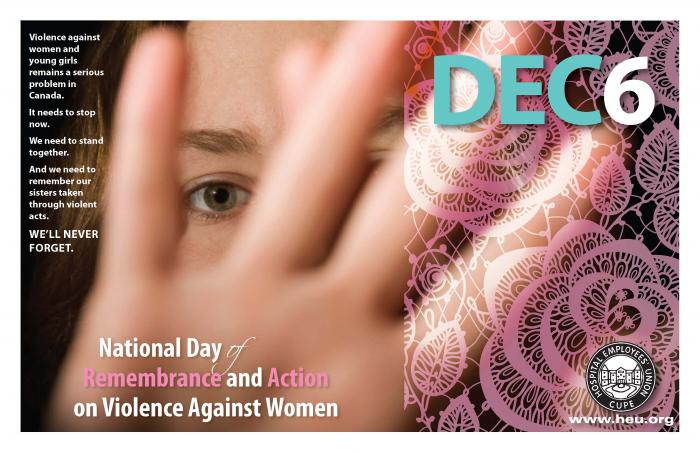 The Canadian Association of Labour Media (CALM) has chosen an HEU design as Best Poster for 2011.
The poster marks the December 6 Day of Remembrance and Action on Violence against Women.
At the CALM annual meeting this weekend in Hamilton, Ontario, HEU's flagship publication The Guardian also won Honourable Mention in the Best Overall Publication category.
HEU's website also attracted the attention of judges with an Honourable Mention as Best Cyber Union for its use of website architecture to serve the needs of members.
CALM represents staff and volunteer labour communicators from private and public sector unions across the country.