HEU nurses – with you every step of the way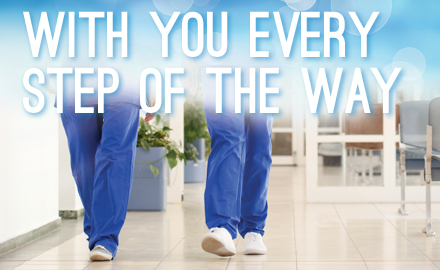 Throughout National Nursing Week – May 11 to 17, 2015 – HEU salutes the dedicated professionalism our nursing members bring to health care's front lines.
We are proud to represent more than 1,400 licensed practical nurses (LPNs) and registered nurses (RNs), who work in B.C.'s residential care homes, supporting seniors and others who require round-the-clock care.
"Every day, HEU nurses are making a huge difference in the lives of patients and residents throughout B.C. And they're doing it under very difficult conditions," says the union's secretary-business manager Jennifer Whiteside. "Like others on the patient care team, they're dealing with chronic short staffing, increasingly unsafe working conditions, and ongoing threats to their job security from private owners and operators in long-term care."
In the face of those and other challenges Whiteside says, "We're with our nurses, every step of the way, fighting for fair contracts that value their work, improve the care, and make our health care facilities safer for workers and residents "
As part of nursing week, LPN Day is celebrated on May 13.
And as a division of the Canadian Union of Public Employees (CUPE), HEU stands with tens of thousands of nurses across the country to mark National Nursing Week.
National Nursing Week 2015 poster