HEU sponsors women's concert at Vancouver's folk festival

For the second year running, HEU has partnered with the BC Nurses' Union, CUPE BC and CUPE National to help bring progressive artists to the Vancouver Folk Music Festival.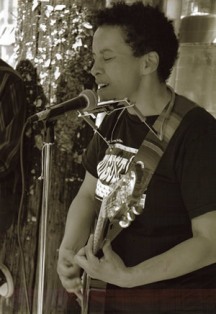 This year, the labour-sponsored concert will celebrate working women and women in the labour and social justice movements.
Hosted by Canadian musician Faith Nolan, Women's Voices Rising will bring together an exciting mix of artists and musical styles.
Nolan, a passionate political activist who currently lives in Toronto, will be joined by: Catherine Black, Pharis Romero and Kendel Carson of Victoria's Outlaw Social; Maeve Mackinnon, who is one of Scotland's finest young Gaelic and Scots singers, and B.C. native Tamara Nile, who delights her audiences with the lush sounds of country-tinged folk music.
Women's Voice Rising is scheduled for Saturday, July 19 at 3:10 pm on the festival's Stage 2.
For more information on this year's festival lineup, visit Vancouver Folk Music Festival.