HEU welcomes new premier's picks to lead critical health files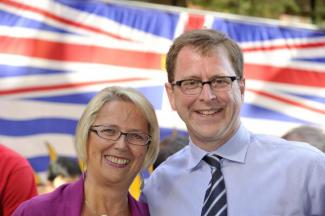 Newsletter
Premier John Horgan announced his choices for his government's cabinet on Tuesday, picking two of B.C.'s strongest public health care advocates to head the new government's health ministries.
Horgan appointed Vancouver-Kingsway MLA Adrian Dix as the health minister and New Westminster MLA Judy Darcy to head up the new Ministry of Mental Health and Addictions.
Dix and Darcy both served as opposition critics for health – and Darcy served as secretary-business manager of HEU from 2005 to 2011.
"Ministers Dix and Darcy have been steadfast supporters of public health care and bring a deep understanding of the health care system – and those who deliver care and support on the front lines," says HEU secretary-business manager Jennifer Whiteside.
"The serious problems facing health care have been 16 years in the making – so the new ministers have their work cut out for them," says Whiteside.
"These two individuals bring a lot of passion and determination to their new responsibilities. Our union very much looks forward to working with them to improve health care services for all British Columbians."
Horgan also appointed Burnaby-Deer Lake MLA Anne Kang as Parliamentary Secretary for Seniors.
Whiteside says she is looking forward to working with Kang to address the crisis in residential care where nine out of 10 care homes aren't meeting government guidelines for staffing – and where repeated instances of contracting out are disrupting continuity of care for vulnerable residents.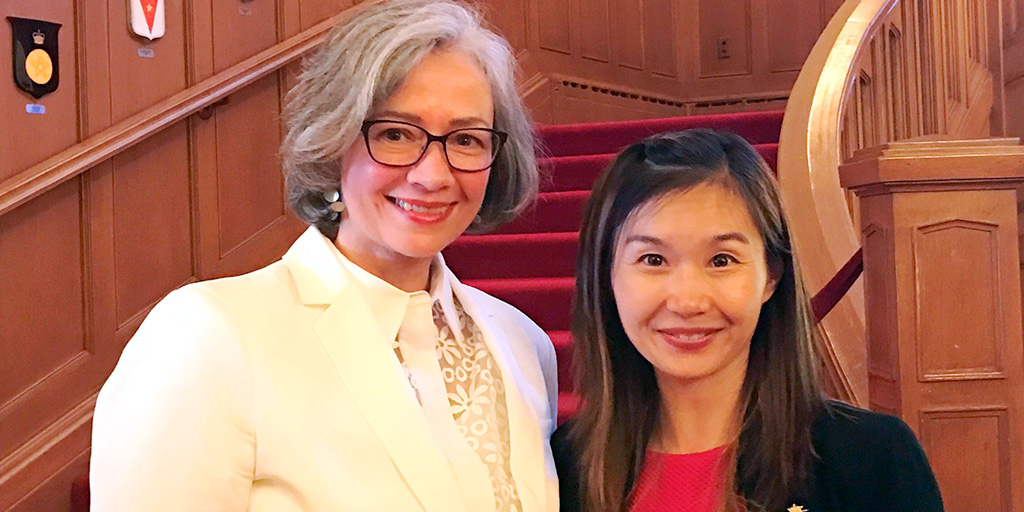 HEU's Jennifer Whiteside with MLA Anne Kang