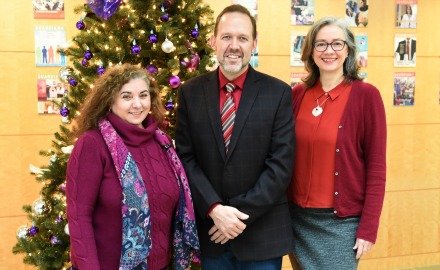 On behalf of the HEU Provincial Executive, we'd like to thank each and every one of you for your dedication and hard work in providing quality health care services to British Columbians all across this province.
The commitment of HEU members – whether as advocates for patients and residents, or for one another as stewards – helps make our union stronger, and builds solidarity across all job families in acute and residential care, the community and social services.
It's been a very full year for the union, and 2016 looks to be even busier!
We want to take this opportunity to wish you and your family a safe and happy holiday season, and the best for 2016.
In solidarity,
Jennifer Whiteside, secretary-business manager                                  
Victor Elkins, president           
Donisa Bernardo, financial secretary