International Day for the Elimination of Racial Discrimination – March 21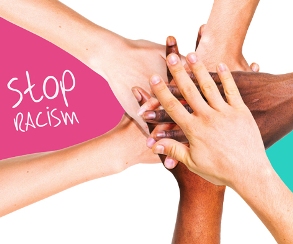 On March 21, 1960, white South African police fired more than 700 shots at peaceful black demonstrators, who were protesting discriminatory "pass laws" in the Sharpeville Township of South Africa. 
Sixty-nine people were killed and 180 wounded. Almost all were shot in the back. 
That's why in 1966, the United Nations declared March 21 as the International Day for the Elimination of Racial Discrimination in response to the outrage over this massacre. 
As a social justice union, HEU stands against all forms of gender, racial and ethnic discrimination that prevents workers of colour from participating fully at work, in their union, and in their communities. 
Through our union's five equity standing committees, we raise awareness about the many issues facing marginalized workers in Canada, including the growing trend of hiring Temporary Foreign Workers at lower wages with no benefits or union protection. 
Research reports from the Canadian Labour Congress and B.C. Federation of Labour have found that many Temporary Foreign Workers in Canada still face horrendous workplace abuses, including unpaid and underpaid wages, physical and psychological abuse, unsafe and heavy workloads, excessive work hours without breaks, food deprivation, and inadequate living conditions. 
As part of the labour community, we must continue to stand united against these abuses. March 21 is an opportunity to remind decision-makers and international workers of the devastating impact of discrimination, and commit to promoting equality across all cultures and backgrounds.