A message to LPNs about raid vote results
Message from HEU secretary-business manager Bonnie Pearson
BC's Labour Relations Board today reported the results of LPN union representation votes held this past June.
LPNs in five regional health authorities and Providence Health Care have voted to join BCNU by a clear margin. As a result, the LRB will certify BCNU to represent LPNs working for these employers in the next few days.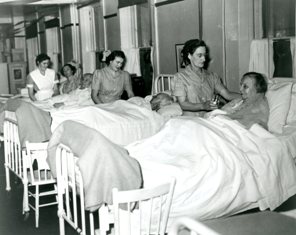 HEU continues to represent the vast majority of LPNs working in long-term care - both in affiliate employers covered by the Facilities collective agreement, and in dozens of care homes covered by independent agreements.
Obviously, this is a disappointing outcome for HEU. But at the same time we're very proud of our campaign against this very divisive raid on our membership.
And we're also very proud of our solid record of advocacy for LPNs. As a result of this work, LPNs are using their skills and training in a wider range of care settings, and their numbers have doubled over the past decade.
LPNs who will now find themselves members of BCNU will have to work hard to protect these gains given BCNU's long history of opposition to the expanded utilization of LPNs.
One very sad outcome of this vote is the loss to our union of many dedicated leaders and activists who have represented their fellow HEU members in the best traditions of the trade union movement.
You have our deepest thanks.
And of course, we wish all LPNs impacted by this transfer continued success in your profession as valued members of the health care team. We've been very proud to represent hospital-based LPNs since the founding of our union in 1944.
Sincerely,
Bonnie Pearson, Secretary-Business Manager
Hospital Employees' Union