Medicare campaign kicks off with Tommy Douglas birthday parties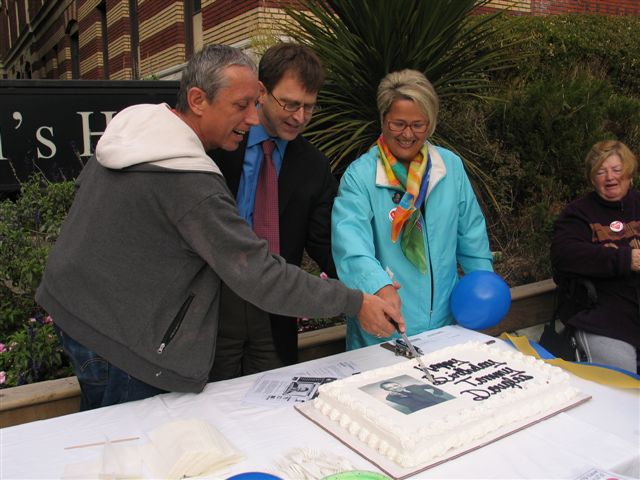 Health care advocates across the country kicked off a campaign to defend and extend Canada's public health care system this week.
CUPE organized Happy Birthday Tommy events across the country, while the Canadian Health Coalition announced Medicare Works, a cross-country tour to defend and extend medicare.
In Vancouver, HEU secretary-business manager Judy Darcy joined HEU and CUPE Local 15 members at Vancouver General and St. Paul's hospitals to mark the event with birthday cake and speeches.
Organizers in St. John's and Halifax offered guests a "two-tiered" birthday cake, giving away one layer and offering the other for sale, while comedian Mary Walsh was on hand to endorse the campaign in fine style.
"Public health care is Canadians' proudest achievement," said CUPE National President Paul Moist, who, along with 200 CUPE members gathered in Regina's Victoria Park to commemorate Tommys' Birthday. "There is no other social program or national initiative that we identify with so passionately."
Former Saskatchewan Premier Tommy Douglas' Oct. 20 birth date was an appropriate backdrop for the start of the campaign, Moist said.
"We want to acknowledge his contribution especially as we see it under attack from health services corporations, pharmaceutical companies and even entrepreneurial physicians," he said.