Members urged to support striking Pacific Blue Cross workers
Plan members asked to forgo submitting benefit claims online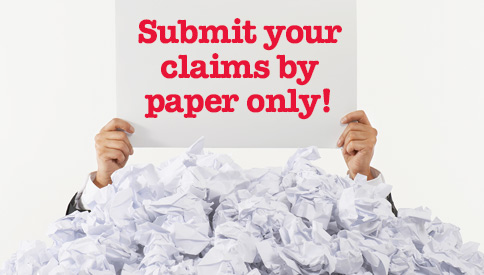 An ongoing labour dispute at Pacific Blue Cross has prompted CUPE Local 1816, the union representing locked out, unionized staff, to seek the support of HEU and its members.
CUPE Local 1816 is asking HEU members enrolled in PBC's benefit program to forgo using the company's online claim services. Instead they urge PBC plan members to submit their claims by paper only, via postal service.
Starting July 7, PBC employees were locked out by the company, following a lengthy labour dispute with the benefits provider over its decision to claw back retiree benefits for current employees. Since the lockout got underway, all benefit claims – including those for HEU members with PBC coverage – have been processed by non-union management employees.
CUPE Local 1816 understand this paper processing may result in payment delays, but if enough PBC plan members submit paper claims, they believe it will hasten a resolution to the labour dispute and a return to normal service levels.