Public education big winner in Supreme Court decision
Newsletter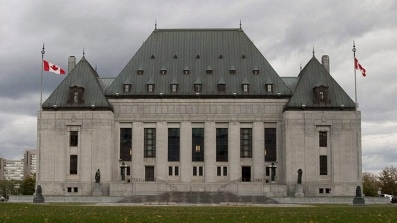 Canada's highest court has ruled that the B.C. government violated the constitutional right of teachers to negotiate class size and composition, overturning an earlier decision by the B.C. Court of Appeal.
The court case stems from a January 2002 law (Bill 28) passed by the B.C. Liberal government that imposed a collective agreement on teachers that shredded existing language on classroom conditions.
As a result of the ruling, the B.C. government will need to make massive investments in classroom education.
Hospital Employees' Union secretary-business manager Jennifer Whiteside says today's decision is a big win for quality education and right of workers to collective bargaining.
"Teachers and their union – the BC Teachers' Federation – can be justly proud of what they have achieved today," says Whiteside.
"HEU members should also be proud of their role in expanding legal protections for collective bargaining rights that were critical to today's decision."
HEU led a five-year court battle against Bill 29, a 2002 law that shredded health care agreements and cleared the way for thousands of layoffs and the massive privatization of health services.
In a 2007 decision known as Health Services, the Supreme Court of Canada ruled that key provisions of Bill 29 were unconstitutional and established collective bargaining as a protected right under the Canadian Charter of Rights and Freedoms.
The Health Services decision has been the cornerstone of a number of major victories on labour rights including today's win by the BCTF and the 2015 Supreme Court win by the Saskatchewan Federation of Labour that established the right to strike as a Charter-protected right.