Representation vote in Fort St. John unites members in HEU
Union welcomes former BCNU members at North Peace Care Centre to HEU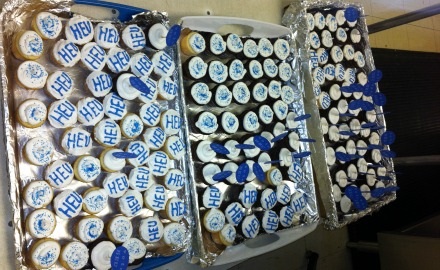 Members of the British Columbia Nurses Union (BCNU) at North Peace Care Centre have joined with HEU members from Fort St. John Hospital in making HEU their union of choice at the new, amalgamated P3 hospital in the North.
The representation vote, conducted by the B.C. Labour Relations Board on June 7 and 8, was a decisive victory for HEU and its record of strong representation for the entire health care team.
Of the 196 ballots cast, 155 voted for HEU, 39 voted for BCNU, and two ballots were spoiled.
BCNU had represented the approximate 150 health care employees at North Peace Care Centre for the past 15 years.
"I want to thank our Fort St. John members for their long-standing support of their union. And I want to welcome our new members from North Peace Care Centre, who took the opportunity to unite with their Fort St. John colleagues in HEU," says the union's secretary-business manager Bonnie Pearson.
"We're stronger together. And as your chief negotiator, I look forward to continuing to represent your interests at the Facilities bargaining table."
Pearson says she is proud to represent the 46,000 HEU members who work in every part of the province, providing care at the bedside, behind the scenes, and on health care's front lines.
"Right now, I know HEU members are working hard to make sure everything is ready for patients and residents to move into the new Fort St. John Hospital over the coming weeks," she says.
The Fort St. John representation vote comes at a time when BCNU's raid on Licensed Practical Nurses is continuing.