Season's greetings to all HEU members from the union's leadership and staff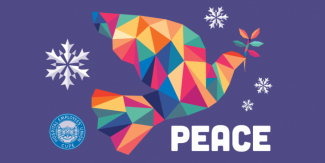 These past 12 months have been all-systems go at the Hospital Employees' Union, which included an equity conference, a young workers' conference and a fall school program, along with the ratification of new collective agreements for the union's 4,000 contracted support service workers.
And of course, HEU members played a huge part in electing a new provincial government.
While many British Columbians prepare to spend time celebrating the festive season with family and friends, health care – as you know – is a 24/7 operation, and it doesn't pause for any statutory holidays.
That's why we want to acknowledge the thousands of HEU members who will be working throughout the season to provide critical care to the citizens of our province.
On behalf of the HEU Provincial Executive and staff, we thank you for the dedication and caring you bring to work every single day of the year.
We wish you all a safe and happy holiday season. And we look forward to our continued work in 2018 on behalf of our union's 49,000 members.
That work includes gearing up for the union's 31st biennial convention, and collective bargaining for facilities, community health and community social services members, as well as those in our independent long-term care sector.
Happy holidays!
Victor Elkins, president
Jennifer Whiteside, secretary-business manager
Donisa Bernardo, financial secretary