Seniors Advocate to launch review of resident aggression in long-term care
HEU welcomes first monitoring report on seniors' services in B.C.
Newsletter
HEU is welcoming the first annual monitoring report from the province's Seniors Advocate, Isobel Mackenzie, which provides comprehensive data on services delivered to seniors between 2014 and 2015. 
Highlights include statistics on home care, assisted living and residential care services as well as transportation, income supports, licensing violations and more.
"We are especially pleased to see the advocate will be launching a systemic review into resident on resident aggression in the next few months," says HEU secretary-business manager Jennifer Whiteside. 
According to Mackenzie, the review is in response to the more than 426 reported incidents of resident on resident aggression that occurred in the province's residential care homes, and which resulted in harm, as well as the 16 fatalities.  
"Now that the seniors advocate has a full picture of when and where the incidents have occurred, she will be looking into any patterns that may exist when staffing ratios, staff training, client profiles and other factors are taken into account." 
Whiteside says that HEU members providing care to seniors have consistently called for higher staffing and manageable workloads to reduce violence and aggression from residents in their workplaces.
In a 2014 Viewpoints Research survey of HEU care aides, commissioned by the union, more than 70 per cent reported they did not have the time to comfort or reassure someone who may be confused, agitated or afraid. 
"Although the advocate's first monitoring report does not include details of resident on staff aggression, we have had very productive discussions with Mackenzie on the issue and we will continue to work with her toward solutions that will make workplaces safer."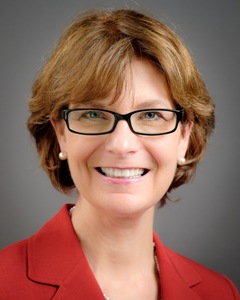 B.C.'s Seniors Advocate Isobel Mackenzie