Union-sponsored concert to feature the Proclaimers at Vancouver folk festival

For the third year running, HEU is helping bring progressive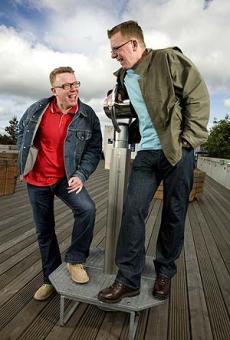 artists to the Vancouver Folk Music Festival.
This year's labour-sponsored concert – supported by HEU, the B.C. Government and Service Employees' Union, CUPE B.C. and CUPE National – will present an exciting line-up of artists who use their voices and talents to speak out for social change, inspire action and build solidarity.
Hosted by internationally renowned Canadian James Keelaghan, Can You Spare Some Social Change will also feature the singer-songwriter duo the Proclaimers, Emmy-nominated Liza Garza, Scotland's Dick Gaughan, and Juno-nominated Anne Loree.
Can You Spare Some Social Change is scheduled for Saturday, July 18 at 4:00 p.m. on the festival's Stage 2.
For more information on this year's festival line-up, visit <www.thefestival.bc.ca>.