Unions file grievance on implementation of PharmaCare tie-in
Unions file grievance on implementation of PharmaCare tie-in
The Facilities Bargaining Association is challenging the Health Employers Association of BC (HEABC) on elements of its implementation of the recently negotiated Pharmacare tie-in which links members' prescription drug coverage to the list of drugs covered by the government's PharmaCare program.
In negotiating the plan in the last round of collective bargaining, health unions agreed to a list of PharmaCare drugs based on confirmation that certain specific drugs would continue to be eligible for reimbursement. 
But now Pacific Blue Cross is advising some members that they are not covered for these drugs.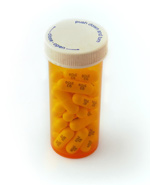 HEABC has also advised the FBA that members will be reimbursed for drugs only to a price limit set up under the PharmaCare program.
The FBA unions did not agree to those restrictions, and today filed an industry-wide policy grievance to challenge them.
"We support the use of safe and effective generic drugs where available and appropriate," says Hospital Employees' Union secretary-business manager Bonnie Pearson. "It's good public policy and will protect our benefits coverage in the future.
"These issues have undermined what has otherwise been a fairly smooth implementation of the Pharmacare tie-in. The positions taken by HEABC are unfortunate, and confusing to members."