Image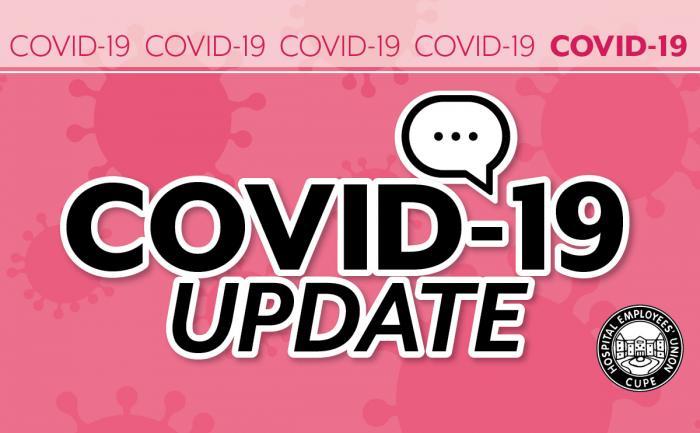 During the COVID-19 pandemic, health care workers are on the front lines to protect patients and workers. 
HEU has restructured its operations so that it can continue to provide support to members and Locals through this public health emergency. At the same time, the union is ensuring that its staff can work safely and contribute to broader efforts to maintain social distance and "flatten the curve."
HEU's pandemic continuity plan includes a number of measures:
On March 21, the union went "virtual" by moving the majority of its staff out of its Provincial Office and regional offices. Switchboards remain operational and Locals and members can reach servicing and WCB representatives in the usual manner.
Union representatives will be checking in with Locals regularly, and additional resources are being made available to help Locals and members deal with COVID-19-related OH&S issues.
HEU has set up a COVID-19 hotline at 1-800-909-4994 to answer questions for HEU members related to their workplace and their employment. The line will be monitored seven days a week.
HEU's COVID-19 web page will continue to be revised and updated with the latest information for HEU members.
The previously announced cancellation of the provincial union's education and events to May 2 has now been extended to June 1, and may be further extended if required.
Changes are happening on a daily and hourly basis as our health care system responds to the COVID-19 pandemic. HEU will be there for its members through this crisis.