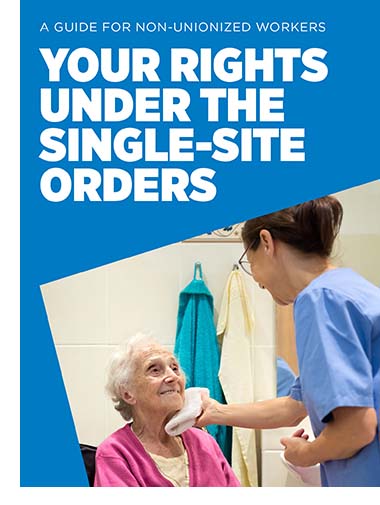 Are you a B.C. health care worker in a long-term care facility, assisted living residence, provincial mental health facility or private hospital?
HEU's new guide "Your Rights under the Single-Site Orders: A guide for non-unionized workers" aims to help non-unionized workers understand your rights so that you can better enforce them.
Interested in getting the guide and learning more? Got questions about the guide?
We are hosting a series of virtual information sessions.
Please fill out this form and we will contact you about the sessions.