Applications for this workshop are closed. Please check back later.
This one-day workshop is designed to provide locals/site with the tools necessary to create a strategy to address workload issues at their local/site.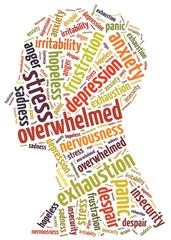 Does your body hurt and is your mind stressed because of workload? Let's join together and address workload issues in your local!
In this one-day workshop members will:
Learn how to identify and develop strategies to address workload issues at the worksite.
Explore effective way to  involve members to collectively address workload issues.  
Discuss using organizing tactics such as workload surveys, workload journals, mapping their worksite and other workload tools to engage membership participation.
This course is offered on an as-needed basis.
How to request a  Workload Workshop at your local
Members contact their HEU servicing representative
The rep contacts the HEU education department
A one-day course is set up for a site specific facility
Members that apply from the facility are automatically accepted.
The education representative will work with the servicing rep to follow up with the local after the workshop, to continue to assist in the workload campaign.