HEU's convention takes place every even-numbered year. The next convention will be in 2024.
How to be a convention delegate
If you're hoping to attend HEU's next convention as a delegate, there are a number of steps to take in advance of convention.
Image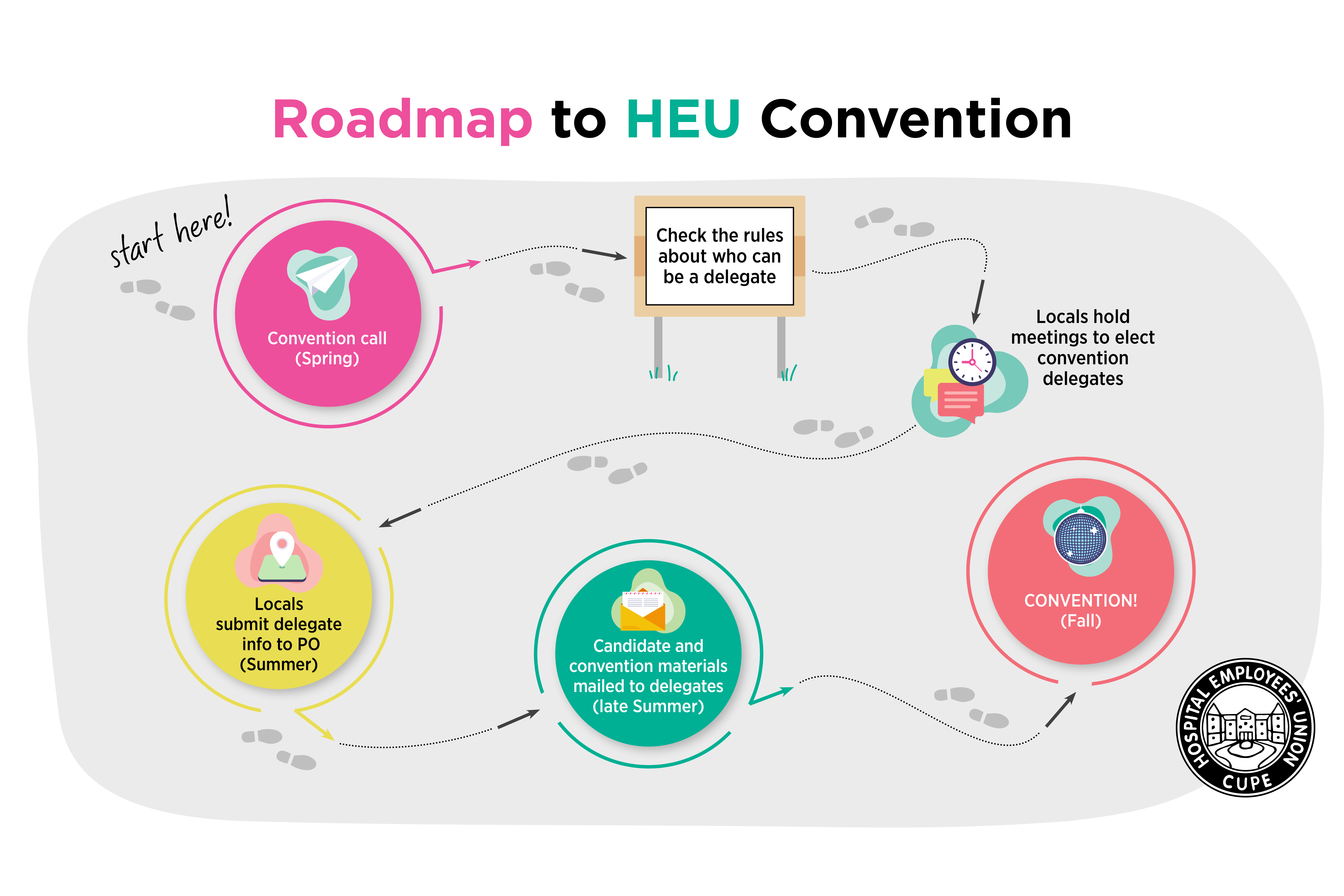 Eligibility to be convention delegate
You must be elected by your local at a local meeting (with quoram)
You must have attended at least half of the regular local meetings in the last 12 months before being nominated (or have submitted notices for meetings missed);
If no eligible members want to be a delegate, ineligible members may run to be a delegate.
For more details about eligibility, see Article 4 of HEU's Constitution and By-Laws.