Ethnic Diversity Committee
Image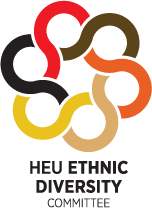 "One union, many colours!"
The true measure of a union's strength is in its diversity. HEU's Ethnic Diversity Standing Committee has used education and action, at the workplace and within the union, to raise awareness that there is unity in diversity.
Formed in 1994 as the Visible Minorities Caucus, members decided they wanted to be more inclusive, and changed the name a year later to its current one. Committee members come from various ethnic, religious and cultural backgrounds.
The committee aims to break down barriers to develop a better understanding among HEU members by educating one another about diversity, and raising awareness about the physical, emotional and mental hazards of racism and discrimination.
Indigenous Peoples Committee
Image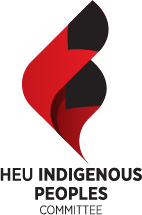 At HEU's 30th biennial convention in 2016, the First Nations Standing Committee successfully put forth a constitutional amendment to change the committee's name to the Indigenous Peoples Standing Committee to be more inclusive and accurately reflect Indigenous groups.
HEU is the union of choice for Indigenous health care workers in multiple sectors. Currently, the union represents about 200 members of the Gitxsan, Skidegate (Haida), Nisga'a and Stz'uminus nations, who are covered by seven independent contracts at seven work sites across the province.
HEU has proudly represented Indigenous members since Nisga'a and Gitxsan certified in 1997. But it's been an ongoing battle to keep unions in First Nations communities. A groundbreaking Federal Court of Appeal victory – led by HEU – in 1999 made it legal for unions to organize and certify Indigenous workers.
The committee is actively involved in a number of campaigns and events that raise awareness about Indigenous Peoples, including Orange Shirt Day, which draws attention to the atrocities of Canada's residential school system; and the Red Dress Campaign to recognize missing and murdered Indigenous women and girls.
People with Disabilities Committee
Image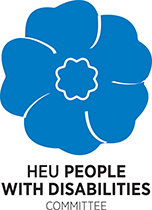 The People with Disabilities Standing Committee (PWD) is for HEU members who are: disabled and working, on long-term disability (LTD), receiving WorkSafeBC benefits, or on an extended medical leave.
Disabilities can be physical (i.e. sight, hearing, mobility) or invisible (i.e. mental health, addiction, chronic pain).
The committee promotes the contributions of workers with disabilities, advocates for improvements to disability benefits and resources, as well as accessibility.
Find information on occupational health and safety, including educational workshops..
Get information on HEU's Enhanced Disability Management Program (EDMP).
December 3 is International Day of Persons with Disabilities. The HEU People with Disabilities Standing Committee encourages members to use this day to learn more about the experiences and challenges of people with disabilities.
Pink Triangle Committee
Image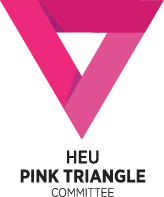 The Lesbian and Gay Standing Committee became the Pink Triangle Standing Committee at the union's 2008 convention.
The committee works to improve and enhance awareness of lesbian, gay, bisexual, transgender, two-spirited, intersex, queer and questioning members of our union. It provides a networking support system to guarantee HEU members have a safe and harassment-free workplace.
In 1992, HEU sponsored participants to attend OUTRights, a conference on gays and lesbians and the law. This marked the beginning of gay and lesbian visibility within HEU.
The following year, the union's Provincial Executive funded a Lesbian and Gay Focus Group at the HEU Summer School in an effort to eliminate homophobia and address oppression.
Delegates from the Pink Triangle Standing Committee also attend national conventions and sit on other trade union committees, representing the interests of HEU's *LGBTQTS+ members, including the Canadian Union of Public Employees' National Pink Triangle Committee and the Canadian Labour Congress' Solidarity and Pride Working Group.
The committee also has a Facebook page to share information and resources.
*LGBTQ2S+ is recognized as short-form for those who self-identify as lesbian, gay, bisexual, transgender, two-spirited, intersex, queer or questioning.
Women's Committee
Image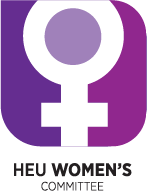 As one of the largest unions of women workers in British Columbia, HEU has a long history of fighting for the rights of women in both the workplace and in the community.
The HEU Women's Standing Committee works with grassroots women's groups, community coalitions and other trade union committees dedicated to social and economic equality and the advancement of women's rights.
Every year on March 8 - International Women's Day - HEU celebrates the achievements of women, and promotes women's social and economic equality. HEU locals are encouraged to commemorate the day with information and events that recognize women's struggle for equal rights and opportunities.
And on December 6 - National Day of Remembrance and Action to End Violence Against Women - HEU recognizes the victims of the Montreal Massacre, and puts out an international call to end all forms of violence against women and young girls.
The committee actively participates in a number of campaigns and events to promote women's equality, including affordable child care, the Red Dress Campaign, and volunteers their time to provide support and resources to women on Vancouver's Downtown Eastside.