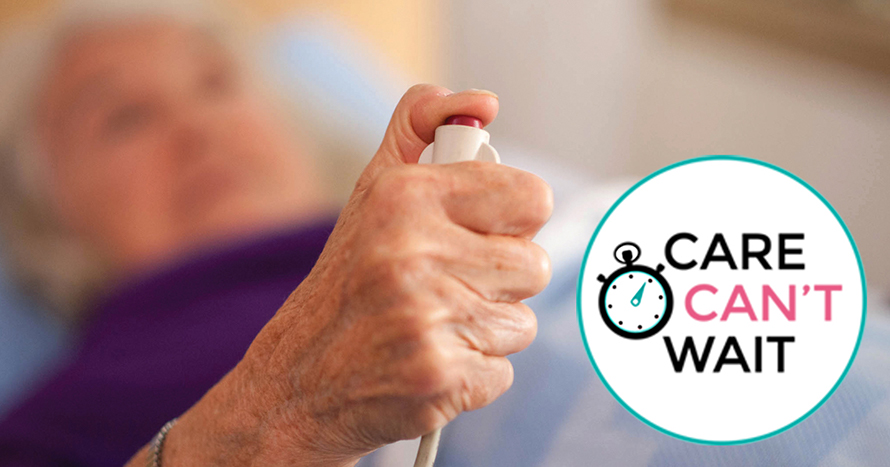 The B.C. Seniors Advocate reports that almost 85 per cent of the province's residential care facilities are understaffed according to the guidelines that have been put in place by the provincial government.
Care home residents are increasingly frail, and their care needs are rising. They require proper, unrushed care.
Right now, all three of BC's political parties are committed to improving staffing levels for better seniors' care. HEU is calling for seniors' care to be a priority in the 2018 provincial budget, through our Care Can't Wait Campaign. We're asking for:
The fast-tracking of promised additional care home staff to bring all care homes up to the province's minimum staffing guidelines.
Strong, enforceable accountability measures to ensure resources go to front-line staffing and are not diverted to profits and administration.
The establishment of new, higher staffing levels and legislation to ensure their enforcement.
Visit Care Can't Wait to find out more.