Justice for HEU members must be a priority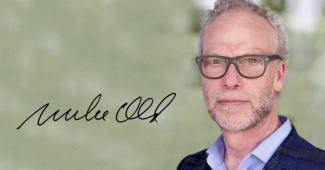 News Blog
Edition
Secretary-Business Manager's Desk (Interim), Guardian, Winter 2020 issue
FOR MORE THAN FIVE YEARS as HEU's secretary-business manager, Jennifer Whiteside led our union to significant victories, including the repeal of Bill 29, the restoration of contracting-out protections in the facilities agreement, and the restart of a provincial safety agency for health care workers – to name but a few.
Jennifer is now the MLA for New Westminster and B.C.'s Minister of Education in a majority NDP government. We could not be prouder, and we thank her for all her efforts on behalf of HEU members.
With her departure, I've been appointed on an interim basis by your Provincial Executive to serve as secretary-business manager, while they seek a permanent replacement for Jennifer.
When I started working at HEU back in 1997, our health care system looked a lot different for HEU members – with most covered under a single collective agreement with a common wage schedule, pension, robust sick leave provisions and other benefits.
With the election of a majority NDP government, we now have an opportunity to restore that common standard to those members of the health care team who've been earning substandard wages and benefits as a result of B.C. Liberal-era privatization and contracting out.
These policies have had an outsized impact on women and workers of colour within our union. Justice for these members is long overdue.
In the recent election, Premier John Horgan campaigned on a commitment to bring contracted-out housekeepers and dietary workers employed by global corporations back under the control of health authorities.
And we will hold them to it.
We've already launched an advertising and letter-writing campaign urging the NDP government to move quickly on this commitment and we will carry this campaign into 2021.
The premier also promised to restore provincial standards for wages, benefits and working conditions in long-term care and assisted living – and he's already committed to maintain levelled-up wages for these workers post-pandemic.
Bringing workers in this sector under a common standard once again will bring stability to seniors' care because it will help us deal with a recruitment and retention crisis that was undermining care long before the pandemic struck.
All of us are focused on the pandemic and the toll that it is taking on frontline health care workers right now, and over the long term. Keeping members safe will continue to be our top priority.
But justice for those HEU members who've been left behind must be front and centre in B.C.'s pandemic recovery plan in the months ahead. In the busy year our union has ahead of us, we will stay focused on translating these commitments into concrete actions.
by Mike Old